Roasted Roots Melange with Balsamic Glaze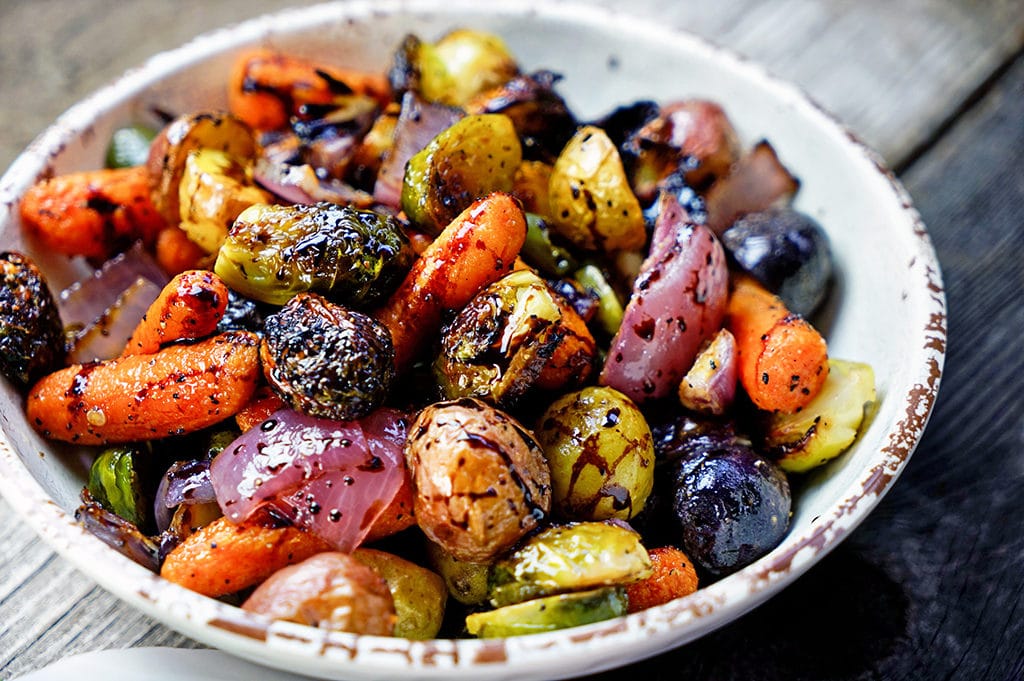 MELANGE:
1 purple yam
1 yellow yam
1 sweet potatoes
2 yellow potatoes
1 cup rainbow carrots
1 large onion
1 Tbsp garlic (fresh or powder)
1 tsp dried thyme
1 tbsp honey
½ cup olive oil
Salt and pepper to taste
Sour cream (optional)
Slice or dice all veggies into thin pieces and place in a large bowl

Combine oil, honey, and seasoning in a bowl and whisk

Toss together veggies and oil mixture

Sauté mixture (or oven roast) in hot skillet until tender, about 10 minutes. Be sure to stir often so the veggies don't stick and burn

Serve hot with sour cream. Enjoy!
GLAZE:
2 cups Balsamic Vinegar
½ Cup Brown sugar
Combine Vinegar and Sugar in medium sauce pot or pan, and stir continuously until thick and reduced