Date (Nut-Less) Bread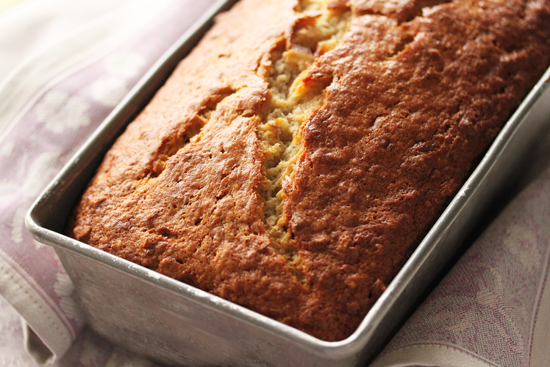 This a great and healthy not so sweet treat that uses nature's candy as the star of the show! You can obviously add walnuts to make the conventional kind, but this version gives a nod to those with allergy concerns.
2 1/2 cups dates, chopped
1/4 cup butter
1 cup boiling water
1/2 cup packed brown sugar
1 egg
1 tsp vanilla
½ tsp cinnamon
1 1/2 cups all-purpose flour
1 teaspoon baking soda
1 teaspoon baking powder
1 teaspoon salt
1. Preheat the oven to 350 degrees F (175 degrees F).
2. Grease and flour a 9x5 inch loaf pan.
3. In a medium bowl, combine the dates and butter.
4. Pour boiling water over them, and let stand until cool.
5. When the dates have cooled, stir the mixture to break up any clumps.
6. Mix in the brown sugar, vanilla, cinnamon and egg until well blended.
7. Combine the flour, baking soda, baking powder, and salt; stir into the date mixture until just blended.
8. Pour into the prepared pan.
9. Bake for 50 minutes in the preheated oven, or until a wooden pick inserted into the center comes out clean.
Serve with a little whipped cream or ice cream – or just plain!! Enjoy!