Vanilla Cookie Cakes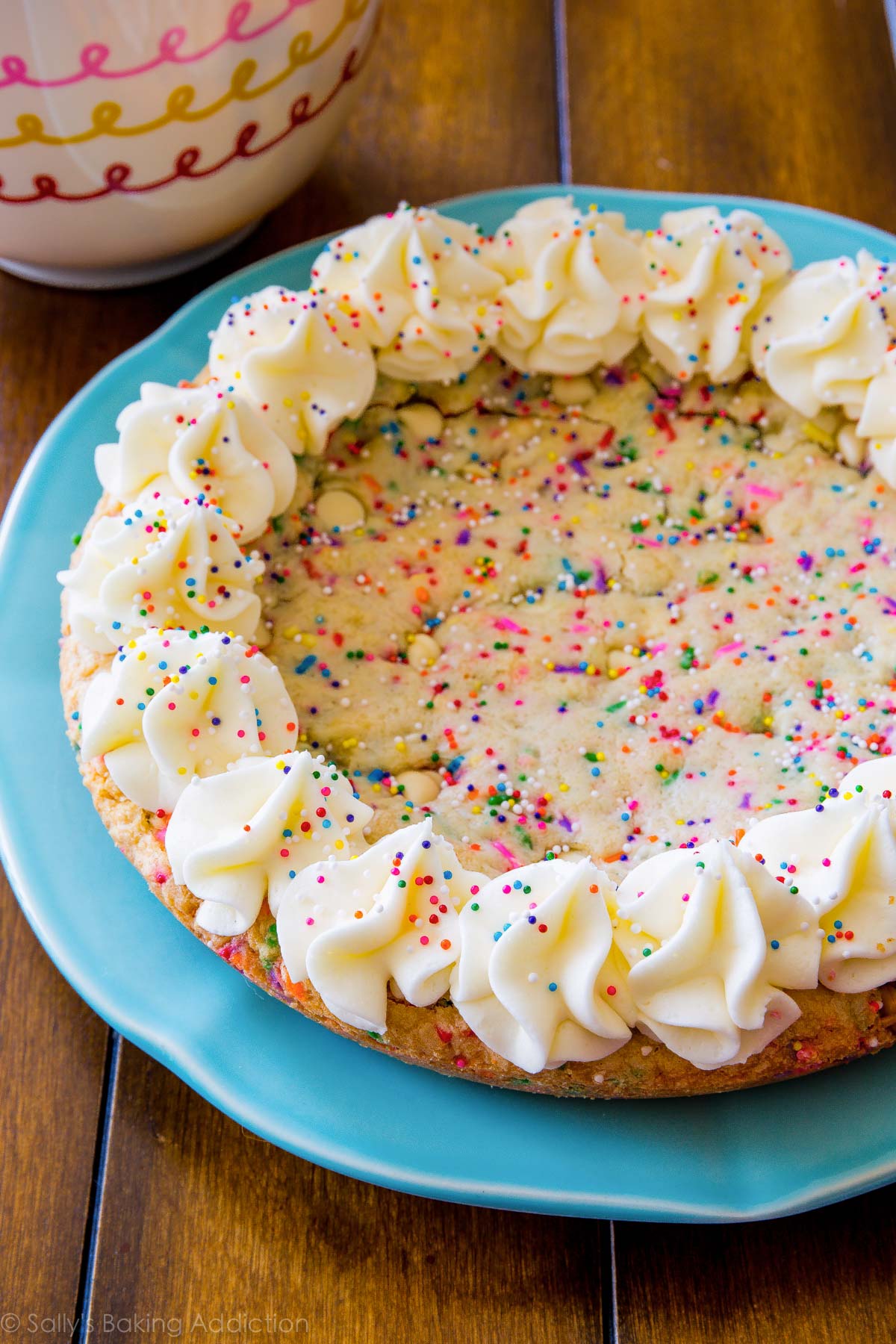 These delicious treats are a cross between a cookie and a mini yellow cake – They're great with a scoop of ice cream between them for the best ice cream sandwich ever! Enjoy.
3 cups flour
1 teaspoon salt
1 teaspoon baking soda
2 sticks butter, softened
2 cups granulated sugar
3 large eggs, beaten
1 ½ tablespoons vanilla
Ice Cream of your choice
2 cups Chocolate Chips (Optional)
Sprinkles (Optional)
Preheat oven to 375 degrees. In a bowl stir together flour, salt, and baking soda. In another large bowl stir together butter, sugar, eggs, and vanilla. Gradually stir flour mixture into butter mixture and mix until combined. Add in chocolate chips (if using) and combine well.
Drop dough by tablespoonfuls onto greased baking sheets and bake about 10 minutes. Cool on a baking rack. Serve with a scoop of your favorite ice cream!