Apple Date Cake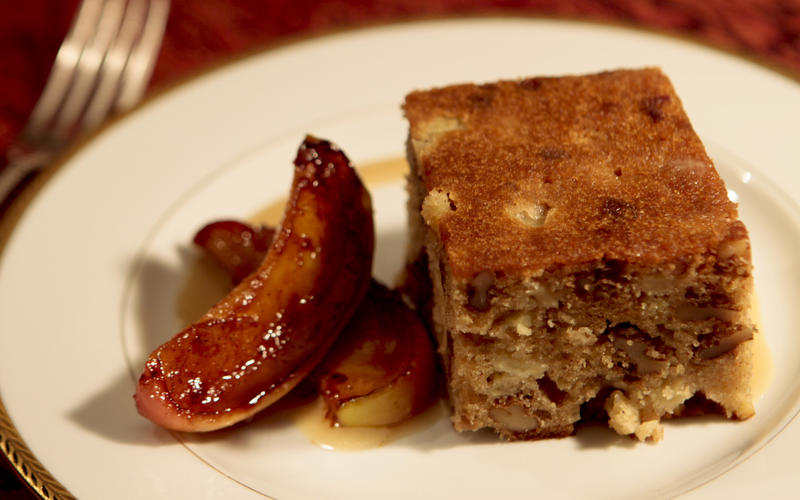 The combo of tart apples and naturally delicious sweet dates make this cake a classic winner! For a quick bake version, make them into muffins!
• 3 eggs
• ¾ sugar
• 1/3 cup vegetable oil
• 1 tsp vanilla
• 1 cup cake flour
• 1 ¾ tsp baking soda
• 5 peeled and cored Granny Smith Apples
• 2 cups chopped dates
Apple Topping:
• 1/3 cup chopped walnuts (OPTIONAL)
• 2 tbsp sugar
• 2 tsp cinnamon
Preheat oven to 350 degrees.
Coat apples with topping as you slice them in a bowl – You can cut the apples in slices or in cubes – your choice as both work well. I like cubes as you get apple in almost every bite. Chop dates and add to apples and set aside mixture.
Beat eggs, sugar and oil until smooth – In another bowl, combine flour, baking soda and salt and mix well. Combine wet and dry ingredients, mixing well. Add apple mixture to the batter, folding gently. Pour apple-date batter mixture into a greased 8 or 9" sq pan (you can double the recipe and use a 9x13" pan or make into individual muffins using muffin tins.) Bake in oven for roughly 45 min - 1 hr until a fork comes out smooth. Let cool and serve.